BestQuote Customer Appreciation Contest
Congratulations to Baljit Singhera, our 2011 winner from Vancouver, B.C. She was entered to win for purchasing her Travel Guard policy. Grand Prize: a trip for two to Cancun, Mexico! (or $1500 cash for other travel expenses). Good luck to everyone in 2012!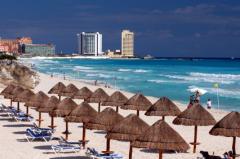 We appreciate your support, and for using this site to Quote, Compare and Purchase your travel insurance. We offer you the chance to be involved in the development of the BestQuote Travel Insurance Agency by entering our User Contest.
You can earn contest entries by sending five referral emails to fellow travelers, friends or family; by purchasing a policy; or by answering a user questionnaire. Just sign up and send us an email for more information.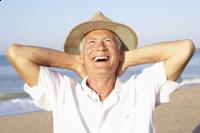 You don't have to become a Member to use this site.
But we do think we provide you with better customer service when you sign up to use the Member area too. At any time, you can always opt out of being a Member.
 
Once you've signed up,
you will see a contest entry number on your Member page;

the Member page will list the quotes you have asked for so that you can quickly return to your point of inquiry or email the quote to someone;

you can view past purchases so that if you lose your travel insurance documentation, you can retrieve the policy number and download a new policy document;

you have an email function you can use to refer friends or family members to earn additional entries; or

you can answer our Member User Questionnaire (when it's posted) to help us improve our service and earn another BestQuote Customer Appreciation Contest entry.
 We want to be your BestQuote, BestCompare and BestPurchase Travel Insurance Agency!

Cancun Mexico is a traveler's paradise. It's not just about the beaches, although this area of Mexico is known as the Mayan Riviera!  Situated on the Caribean coast, Cancun is a gateway to the the Yucatán Peninsula - home to some of the most impressive archaeological sites in the world. Only a hop and a skip away from Central America, for the more adventurous travellers!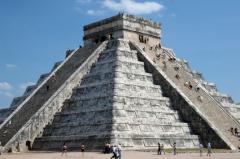 BestQuote User Contest : 2012 Cancun Mexico Grand Prize details will be more fully explained soon. We will be finding a partner travel agency to help us make user contests an ongoing feature of our website.
We plan to find you an all-inclusive trip for two at a nice hotel in the Cancun area so check our site for updates by returning to the site, logging in as a member and viewing the status of the draw, and additional information posted to this page. 
Draw will be held December 31, 2012. Next year it'll be a slightly different prize, different draw date! Same same, but different!