Visitors to Canada Insurance
Visitors to Canada (VTC) insurance protects you against the risk of a sudden emergency illness or accidental injury. Planning to visit Canada or you've already arrived? Do you have parents, family or visitors arriving that you'll be responsible for while they're here in Canada? Then you are on the right page. Medical costs in Canada can be financially damaging if you or a visiting family member are not insured. Get protected. Get a free instant quote by using our quote engine that hosts all the top VTC brands available in Canada. You can easily compare prices and coverage and immediately buy online to save yourself time & money.
Do you need private emergency health insurance for Super Visa application requirements? Or perhaps International Experience Canada (IEC) visa requirements? Then VTC insurance is right for you, but check out the linked pages for more information. But we don't just offer online service — if you have any questions about your coverage options or policy details, or need assistance with your purchase — please call us to ask for personalized service — we'll be happy to help. Phone 1-604-259-2544 and ask for assistance (1-888-888-0510 toll-free in North America).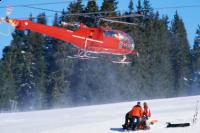 Visitors to Canada insurance provides emergency medical coverage in the event of injury or illness. While medical costs in Canada are not as high as they are in the U.S., health care in Canada is not 'free' for visitors. Being uninsured can subject you to unaffordable medical bills.
Visitors insurance protects the policyholder from suffering any major financial setbacks that could accompany a major illness. Of course, there is extra coverage too — like sending a family member to visit you in the hospital, emergency evacuation to your home country or out-of-pocket expenses for attending to a hospitalized travel companion.
Contract Language: 
All visitors to Canada insurance plans vary according to the language they use in the insurance contract. As an example of the valuable coverage you can have, here is the contract language concerning benefits offered by Allianz Global Assistance visitors to Canada insurance:
Emergency Hospital: The insurer agrees to pay for hospital accommodation, including semi-private room, and for reasonable and customary services and supplies necessary for your emergency care when you are a resident inpatient, including drugs or medications prescribed by a physician.
Emergency Medical: The insurer agrees to pay for the following services, supplies or treatment, when received during your trip and provided by a health practitioner who is not related to you by blood or marriage:
Prescription Drugs: Drugs or medications that require a physician's written prescription, other than those required to continue to stabilize a medical condition or related condition which you had before your trip, up to a 30-day supply to a maximum of $1,000, except during hospitalization as an inpatient.
Ambulance: The use of a licensed local air, land, or sea ambulance (including mountain or sea evacuation), or taxi to the nearest hospital when reasonable and necessary
Accidental Dental: The insurer agrees to reimburse up to $4,000 for emergency treatment or services to whole or sound natural teeth (including capped or crowned teeth) which are damaged as a result of an accidental blow to the face; and Reimbursement will not exceed the minimum fee specified in the Canadian Dental Association schedule of fees of the province or territory where you received treatment. Treatment relating to any dental claim must begin within 48 hours after the onset of the emergency and must be completed within the policy period and before you return to your country of origin.
Dental Emergencies: The insurer agrees to reimburse up to $500 for the immediate relief of acute dental pain caused by other than a direct blow to the face and for which you have not previously received treatment or advice. Reimbursement will not exceed the minimum fee specified in the Canadian Dental Association schedule of fees of the province or territory where you received treatment. Treatment relating to any dental claim must begin within 48 hours after the onset of the emergency and must be completed within the policy period and before you return to your country of origin.
Return of Deceased: Return of Deceased (Repatriation) If you die as a result of a covered sickness or injury, the insurer agrees to reimburse:
a) up to $10,000 to prepare and return your remains in a standard transportation container to your country of origin; or
b) up to $5,000 for cremation or burial of your remains at the place of death.
The cost of a coffin, urn or funeral service is not covered.
Transportation of Family or Friend: If you are travelling alone, the insurer agrees to reimburse up to $3,000 for the cost to transport up to two bedside companions (your family member or close friend) by round-trip economy class (using the most direct route) if:
a) you are hospitalized due to a covered sickness or injury, and the attending physician advises that your family member or close friend's attendance is necessary; or
b) the local authorities legally require the attendance of your family member or close friend to identify your remains if you die as result of a covered sickness or injury.
Benefits are payable only when approved in advance by Allianz Global Assistance. In addition, the insurer agrees to reimburse up to $300 per day to a maximum of $1,500 for the following expenses incurred by your family member(s) or close friend(s) after arrival:
a) commercial accommodation and meals; and
b) essential telephone calls; and
c) internet usage fees; and
d) taxi fares.
Expenses must be supported by original receipts.
There are major differences between VTC policies, and prices can vary considerably. Depending on your travel circumstances, health situation with pre-existing medical conditions, or visa requirements — we may need to guide your decision-making and use our expertise to ensure you find the best policy at the best price. That's what BestQuote Travel Insurance Agency is all about, and we are good at what we do.
We offer more travel insurance companies than you'll find on smaller sites — we've made sure to include all the same companies that other sites have, and more. We even have one company that provides a discount visitors insurance policy with a rate that'll be much lower for travellers 50-59 not needing coverage for pre-existing conditions. The new Super Visa insurance requirements have forced some companies to change their policy terms, and we now have more visitors to Canada insurance policies available than ever before.  
Tips: 
Ensure that the travellers have their visitors to Canada insurance before they arrive in Canada, so there are no gaps (waiting period) in coverage. 

If two travellers need insurance, it's not always best to have both names on the same policy; two policies might be better (if no companion discount applies, it may be better at claim/refund time that one traveller doesn't have a claim on their policy). 

Use a small deductible to lower the cost — it's the major financial setbacks you want insurance for, not the minor ones. 

Get a quote, and then call us, and we'll show you all the differences between the policies in a few 'clicks.'
Your quote options:
The amount of protection that is offered under visitors to Canada plans will depend on the amount chosen by the person applying for it. Maximum coverage amounts range from as little as $15,000 to as much as $300,000. When you request a quote for visitors to Canada insurance, we'll ask all the questions we need and provide an accurate quote across all companies.
You can easily change the coverage amount (drop-down menu on quote presentation) to see how that would affect the final premium. For peace of mind, we recommend having a plan for at least $100,000. Medical bills and related costs (diagnostic tests, air ambulance, bringing a family member to bedside) can easily push costs of an accident or major illness past $50,000. You can also choose to move the deductible amount higher to lower the final premium.
Common Questions for Visitors to Canada:
Q: Why should visitors buy insurance from a Canadian insurance company instead of from a company in their home country?
A: Canadian medical providers (hospitals, dentists, medical clinics, etc.) prefer to work with Canadian insurance companies. There is direct billing between hospitals and Canadian insurance companies. If you have to pay for expenses and then file a claim, Canadian insurance companies will have a faster claim procedure as they can verify Canadian medical expenses faster than providers in foreign countries (so you get reimbursed faster). 
Also, Canadian insurance companies are regulated by Canadian regulators, at some of the very highest standards around the world. They are also re-insured by Assuris — a Canadian government agency that will cover up to $60,000 of medical expenses in case a Canadian insurance company becomes insolvent. Not that that is likely, but it's nicer to know that you are insured no matter what happens. And, of course, if you are already in Canada when you are shopping for visitors insurance, companies in your home country may not insure you because you have already left your home (province).
Q: What amount of visitors travel medical insurance should I purchase?
A: Hospital costs for visitors to Canada can amount to over $4,000 per day, and air ambulance charges to return you home could easily be in the ten's of thousands of dollars. We recommend at least $100,000 of medical insurance coverage if peace of mind is what you are after. 
Q: Do I purchase visitors to Canada insurance before I leave, or once I arrive in Canada? 
A: We recommend that you purchase your visitors to Canada travel insurance before your arrival in Canada. If you purchase after you arrive in Canada, most insurance companies will have a waiting period of anywhere between 1 and 8 days after your purchase, during which time there will be only limited coverage. If you are a landed immigrant or coming to Canada on a working holiday visa, visitors insurance allows you to be covered for sickness and injury before being eligible (3 month waiting period) for provincial health coverage. Don't take any chances by waiting to buy visitors to Canada insurance after you arrive. Buy it before you get here and avoid having any gaps in coverage.
Q: Can I purchase a policy for my family members who are planning to come for a visit?
A: Yes. Anyone can purchase a visitors insurance policy for someone coming to Canada. You should know that if a person is coming to Canada and you have sponsored their stay, you will be responsible for their medical bills if they cannot pay for them. So even if they don't want the coverage, you might want to buy it for them anyway. For people employing a live-in caregiver, visitors insurance is what you buy for 'nanny insurance' before your caregiver becomes eligible for provincial healthcare. 
Q: Are there any discounts for two or more travellers buying at the same time?
A: Some companies do offer discounts for companion travel, or larger group travel insurance policies. However, It may actually make sense to buy two separate policies because the price may be the same (depending on the company), but if one traveller has a claim and both travellers return home, the policyholder that did not claim can apply for a refund. If both travellers are covered under the same policy, no refunds are possible after a claim has been made by either of the travellers, no matter how many days are left on the policy. 
Q: If I have a pre-existing condition, can I get coverage for that with visitors insurance?
A: Maybe. It depends on the pre-existing condition and the terms and conditions of the policy. Some insurance companies offer plans that cover pre-existing conditions as long as they have been stable for a certain period of time (3 to 6 months) before departure from your home country. Sometimes, pre-existing conditions will not be covered. It is important to read your entire policy to make sure you are aware of the definitions affecting coverage, as well as the possible exclusions that may apply. 
Only some available plans will cover pre-existing medical conditions such as diabetes, high blood pressure, heart conditions, etc. Other policies, while they do cover stable pre-existing medical conditions, use strict eligibility questions to screen out applicants (for example, no coverage is available if you use an ICD (pacemaker), oral steroids for lung conditions, diagnosis of stroke, blood clots, congestive heart failure or heart murmur in past 12 months, etc.). For a direct comparison of the exclusions concerning pre-existing medical conditions, click here to compare policy wording and stable periods. If you have any questions about your pre-existing conditions and obtaining coverage, please contact us.
Q: Do I have to take a medical test before I can buy visitors to Canada insurance?
A: No. There is no medical exam required before purchase. There may be some medical questions that are asked as a part of your online application. You must answer all questions truthfully, as not doing so may void (cancel) your coverage. If you have to submit a claim, the insurance company will launch an investigation to determine if your condition was pre-existing, and/or whether you were truthful on your application. 
Q: Can my visitors to Canada medical insurance be extended if I want to stay longer?
A: Most policies can be extended up to one year of time in Canada, provided you are still in good health and do not have any prior or pending claims on the policy. You need to call your insurance company before your policy ends (please look up exact extension details in your policy wording, and they can extend the coverage for you. 
Q: Who can purchase visitors to Canada travel insurance?
A: As long as they meet the eligibility requirements stated in the policy:
Visitors to Canada here on business or vacation

Immigrants to Canada waiting for government health coverage approval

Canadians who have returned to Canada and are not yet covered under a provincial health plan.
Q: Do you offer discounts for group travel medical insurance? 
A: Yes, some insurance companies offer group discounts. Call us toll-free at 1-888-888-0510 for more information.
Q: Am I covered for trips outside Canada?
A: Your medical emergency coverage begins after your arrival in Canada. After that time, as long as the majority of your period of coverage is spent in Canada, you may be covered during travel outside Canada. However, expenses incurred in your own country will usually not be covered. Please read your policy for details. 
Q: If visitors to Canada insurance won't cover my pre-existing condition, why should I buy it?
A: Even though the emergency medical coverage might not apply to an existing condition, your travel insurance will cover any new illnesses or accidental injuries. There are also visitors to Canada plans that include trip interruption coverage, which can protect you from financial losses from having to cancel your trip after you come to Canada (i.e. for a family emergency back home) or for delays and other surprises that occur while travelling.
Q: What do I do in the case of an emergency and/or hospitalization?
A: You must call your insurance company and notify them of any emergency medical treatment or hospitalization as soon as possible and/or obtain their approval of expenses that can be covered (i.e. flying home to obtain medical attention). Failure to notify your insurance company can result in decreased coverage.
For more specific policy by policy information :
Visitors to Canada Insurance Reviews
Visitors to Canada or their Canadian friends or family can get a travel insurance quote, compare policies and purchase online, or if you have any further questions, please call toll free for assistance at 1-604-259-2544 (Vancouver) 1-647-799-2032 (Toronto) or 1-888-888-0510 (toll-free in North America).
Our Rating
4.7/5 based on a total of 448 votes