---
Travel Medical Insurance
Known either as emergency medical insurance, travel medical insurance, or travel health insurance, this is the most essential form of travel insurance to have on your trip.
You really shouldn't leave your province without it. The premium is a reasonable expense to ensure that if something goes wrong while travelling — the medical costs of an accident or sickness will not be financially harmful.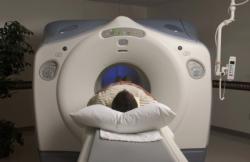 We've all heard of the high medical costs that exist in the U.S. But it's not just medical costs that can add up, and it's not just in the U.S. that costs can be incurred. When recovering from an injury or illness, avoiding the stress that these bills can bring is important for your full recovery.
What does it cover?
Certain losses arising from sudden, unexpected and unforeseeable circumstances only, as defined in the policy wording and subject to exclusions and limitations which are defined in the insurance contract. 
Reading through the coverage before you buy is essential. Not all insurance contracts are the same and even though two different policies might both provide benefits in one of the areas mentioned below, the specific coverage may vary widely.
As an outline, travel health insurance benefits generally fall into the categories below:
Hospitalization and Medical Services — emergency expenses for inpatient or outpatient services;
Diagnostic Services — may include MRI, CAT scans, X-ray, or other investigative procedures;
Prescription Drugs — for new prescriptions and possibly lost ones;
Ambulance — possibly including air ambulance and remote evacuation benefits;
Dental — for accidental dental emergencies, possibly for pain;
Death — the return of remains, or burial/cremation expenses;
Family to Bedside — expenses to bring family members to your bedside if hospitalized;
Child Care — perhaps the return home of a dependent child when hospitalized; 
Return of Vehicle — expenses to return your vehicle to your home province when you can't return it;
Private Duty Nursing — or perhaps a medical attendant to accompany on airline home.
What does it not cover?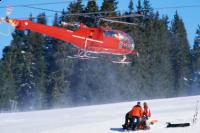 The insurance contract defines exclusions, and may or may not cover any pre-existing conditions that a person has before obtaining the insurance. Again, these will vary according to the language of the policy. So this helicopter transport may be covered by some policies, but not others. That's why it's important to be able to quickly compare the coverage that could be relevant to your trip when reviewing your quote — before downloading and reading the policy document of your choice.
Generally, most insurance companies are going to have exclusions that fall into the following categories:
Pregnancy-Related Expenses — usually within nine weeks before or after the expected date;
Self-Inflicted Injury — including as a result of being intoxicated;
Expenses Incurred Due to Acts of War;
Professional Sports-Related Activities — and certain higher-risk sports activities;
Pre-Existing Conditions that do not meet the definition of 'stable' for the 'stability period' before your trip, or a medical condition that had been detected or showed symptoms before your trip, and it would have been reasonable to expect that you may need to seek medical attention for it;
Any emergency when, before the purchase date, you had not met all the eligibility requirements or truthfully and accurately answered all the questions in the medical questionnaire (if applicable).
---
Single Trip and Multi-Trip Plans
You can purchase travel medical insurance one trip at a time by getting a single-trip plan. Alternatively, you can purchase an annual plan that provides the same coverage for numerous trips, up to a certain trip length by getting a multi-trip plan. For example, one company offers annual plans that allow trips of up to 4, 10, 18 or 30 days depending on which option you have purchased. If you travel frequently, even just to do some cross-border shopping, buying your travel insurance one year at a time can be convenient and save you money.
For example, if you purchased a maximum trip duration of 4 days, you can make as many trips as you want for 4 days or less, and you will have emergency medical insurance each time you travel. Perhaps you are planning to travel for one month, but you also do lots of short cross border golfing trips. The 4-day plan could be used to cover the golfing, and you could 'top-up' that plan by purchasing an additional 26 days when you plan your longer trip. Multi-Trip plans have an obvious appeal — being able to save some money with one annual fee, no-repeat paperwork and being able to travel on the spur of the moment. Shoppers do need to be aware of the following when considering the purchase of a multi-trip plan:
while the insurance contract is for one full year, any changes to your health over that one year may become pre-existing conditions that could be excluded from coverage later in the year; if you are going to travel for longer than the maximum trip duration outlined on your plan, you must top up your coverage so that your entire trip is insured, otherwise, your coverage for that trip will not be valid at all;
To support any claims that could occur during one of your trips, you will be required to prove the date of departure and that you were not away for longer than the maximum trip length allowed.
Our BestQuote presentation allows you to search key coverage areas to see which plan fits best for you and to see what type of multi-trip plans are available as a comparison. If you have any questions about whether a multi-trip plan or a single trip is best, or which trip duration you should purchase, please call us to inquire.