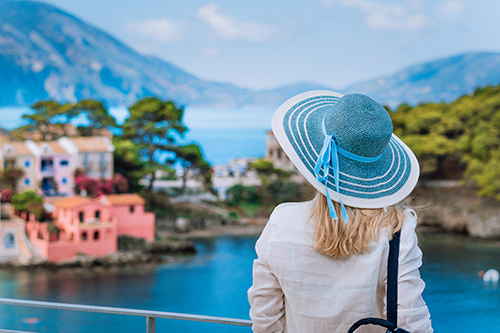 New Super Visa Insurance Rates for 2022!
In the fall of 2020, two of the Canadian insurance companies saw general rate increases, but one supplier decreased some rates. In 2021, we again had two different providers that increased rates, but one provider left the market. In 2022, now that the government of Canada has lifted its ban on non-essential travel, one of our providers is back in business. Additionally, we have found a new provider to help keep rates as low as we can find. BestQuote continuously adds additional policies to our quote engine whenever we can to ensure that we have the best options available in the market.
Over the past year, several age groups have seen lower rates, especially for travellers that don't require coverage for pre-existing medical conditions. Other age groups have seen rates climb higher. This page is to be used as a guide only, as it is not updated daily. Final prices will be displayed on your personalized quote page, so please get a quote by filling in the quote request form!
Super Visa Health Insurance Cost
Since 2011, we have helped thousands of customers with questions about the insurance requirements for Canada's Super Visa application, and the available Super Visa insurance options. We've also been busy indexing the lowest cost and highest quality VTC policies, and we have the largest selection of Canadian policies available anywhere online, including one of our own VTC policies underwritten by Lloyd's Underwriters. We have more than 20 different policy options — and we can guarantee that we have THE lowest prices found anywhere. 
Over the last ten years, BestQuote Travel Insurance Agency has helped keep Super Visa insurance costs competitive — we've been told by several insurance companies that they come to our site to determine the new rates they want to offer each year to remain competitive. BestQuote may be a smaller brokerage, but our comparable rates help keep the largest insurance companies in Canada honest.
Please reward us for putting together this price comparison website and for the help we provide by purchasing your super visa coverage through us.

We offer the same prices that you could find on any insurance company's website — by law; all advertised rates must be the same across Canada. BUT, we have some policies that only specialist brokers have — and we have more than any other broker in Canada — guaranteeing that we have the lowest costs — and also the best policy for your situation. Just call us and ask for help! 
View: Canada's Super Visa insurance requirements, purchasing coverage, and FAQs.
Super Visa Insurance Quote
Although the Canadian insurance industry was caught off guard with the government's decision to make insurance part of the Super Visa application process, the industry response has helped to increase the number of policies available and lower costs. Every year or two, though, the insurance companies change their rates. So while the company with the best policy for you to choose may vary from one year to the next, you will always be able to find that policy here at BestQuote Travel Insurance Agency.
Get a free Super Visa health insurance quote to see for yourself!
Just fill in the quote request form on the left. We've made it that easy — WE won't ask for your phone number!
If you are looking for the lowest priced policy that will best cover one's pre-existing medical condition, or just researching whether you'll want to apply for the Super Visa — you'll want to complete the quote request form (on the left). We'll show you the results instantly. Most of the details about available policies are presented to you on the live quote that you can view here once you've completed your request. 
You can't want to look around at what the options are, and then not get our free quote!
Choose some dates for a 365-day trip duration and enter the date(s) of birth and email address (so we can send you a reference number) and the quote will appear instantly for you. 
Super Visa Insurance rates at a glance (see below):
The following rates (less expensive by using a higher deductible) represent the lowest prices offered by the Canadian insurance companies that meet the Super Visa requirements. However, we do not always recommend using the lowest-cost provider. Depending on your planned use of the Super Visa, essential considerations such as available deductible options, refund policy details, certain specific benefits/exclusions offered, or requiring coverage for stable pre-existing medical conditions will mean that using the lowest-cost option is not advisable. 
Super Visa Insurance Monthly Payment Option
We are confident that you won't find better rates than the ones below. There are even a couple of policies that allow monthly payments for the Super Visa policy, change the second field on the quote request from 'emergency medical' to 'monthly payments.' This monthly payment plan option can help you avoid the upfront cost of buying a 365-day policy (they only charge $50 plus two months premium upfront). Still, it will also be more expensive than the other plans over the duration of the traveller's stay in Canada, AND earlier in 2022 the Canadian government clarified that monthly payment plan options can not be used to submit a super visa application, or to enter Canada (and receive super visa). So, monthly payment plans are only appropriate for those visitors that already have the super visa, and are insuring themselves for an additional period of time.

Choosing appropriate coverage is not the same as finding the lowest rate. Call or email us for assistance in finding the right policy. If you cannot find the above prices for your age bracket after receiving a quote from our quote engine, please contact us for assistance at 1-888-888-0510.
BestQuote Super Visa insurance rates: 
Glance #1: No coverage for pre-existing medical conditions; $100,000 maximum
Age

$0 deductible

$1000 deductible

40-44

$781.10

$546.77

45-59

$1043.90

$835.12

60

$1062.15

$849.72

61-64

$1248.30

$998.64

65-69

$

1493.60

$1204.88

70

$

2058.80

$1657.04

71-74

$2401.19

$1920.95

75

$2654.74

$2133.79

76-79

$2832.80

$2276.24

80

$3398.00

$2728.40

81-85

$3942.00

$3153.60

86+

$5292.50

$4234.00

Glance #2: Stable pre-existing medical conditions covered*; $100,000 maximum
Age

$0 deductible

$1000 deductible

40-44

$1159.87

$936.00

45-60

$1270.80
$1016.64
61-64
$1573.20
$1258.56
65
$1778.40
$1422.72
66-69
$2001.60
$1601.28
70
$2292.20
$1833.76
71-74
$2754.00
$2203.20
75
$3211.20
$2568.96
76-79
$3430.80
$2744.64
80
$5517.64
$4414.70
81-85
$5517.64
$4414.70
86-88
Available depending on medical conditions and stability, please call for price quote by phone
(1-888-888-0510)
Available depending on medical conditions and stability, please call for price quote by phone
(1-888-888-0510)
89+
N/A
N/A
* Please see our Visitors to Canada — pre-existing medical conditions coverage page for details.
The above rates do not list all deductible options available as some companies have more deductible choices (i.e. $75, $100, $250, $500, $2500, $3000, $10,000). Once you get a quote (top left of this page), you can change deductible options on your screen to instantly see the different discounts as they are applied. A deductible with the policy means that you pay the deductible amount before the insurance policy pays for any eligible expenses. So generally, the higher the deductible, the lower the final insurance premium (cost).
These prices include taxes, and by industry regulation, are not any higher than the price you would get by contacting the insurance company directly. We work on our clients' behalf and do not charge any extra fees for acting as your broker. As with all insurance sales, brokers are compensated through commissions paid by the insurance company — and different brokers must offer the same prices as the insurance company advertises - no more or no less. We deal with as many companies as we can to help you find the best price and coverage for your situation — based on age, health, and the benefits of the policy. You won't find better rates than those offered by one of our insurance partners.
We don't JUST have the best prices — we provide the advice you need to be comfortable with your insurance choice, help you keep track of or change dates (if need be) on the policy after you purchase, help you when it's time to ask for a refund or settle a claim issue. Having us as the broker on your side is like having extra insurance!
So get a quote, review the details, and call us with any questions at 1-888-888-0510 (toll-free) or 647-799-2032 (Toronto), 403-800-1582 (Calgary) or 604-259-2544 (Vancouver). We'll be glad to help.

Our Rating
4.6/5 based on a total of 130 votes