IEC Visa Health Insurance
International Experience Canada (IEC) Visa: 2023 Insurance Guide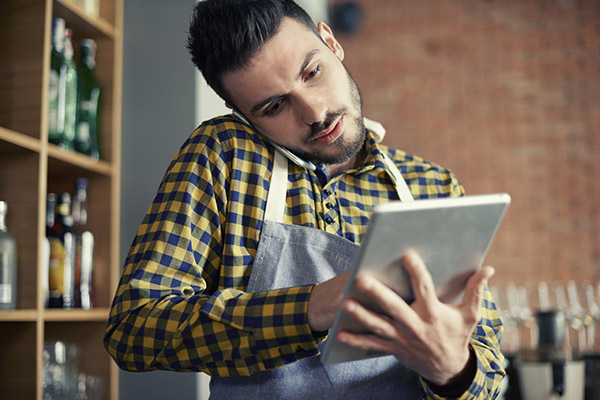 Travellers visiting Canada for up to two years on an International Experience Canada visa (a.k.a. 'working holiday visa') need to check off the following boxes these days to earn their Canadian work experience:
apply and receive the Port of Entry (POE) letter;

find an affordable plane ticket; AND

find the required private travel health insurance which meets the government of Canada's basic IEC visa insurance requirements; THEN:


Find a job here in Canada (hopefully a good one!)
Find out more about all things IEC on our IEC Canada health insurance blog page.
BestQuote helps your budget with the IEC insurance requirement (just complete the quote form to instantly see the best options), and check our careers page for the last item above if you are coming to Vancouver, as we are adding to our BestQuote team here too!
As a Canadian provider of travel health insurance (providing free price comparisons of the Canadian travel insurance marketplace), BestQuote can offer coverage to any nationalities coming to Canada, whether they have already left home or not. Every year we help hundreds of International Experience Canada program participants obtain solid insurance coverage at affordable rates to receive their IEC work permit upon entry to Canada. 
According to the government of Canada's CIC website concerning IEC requirements, the required insurance must cover health and hospitalization expenses, as well as repatriation costs in the event of a death or emergency return to one's home country.
The insurance must be held in place for the entire duration that someone remains in Canada under their IEC visa, regardless of whether they become covered by a provincial government health insurance plan (GHIP). Specifically, the CIC states that:
"The Border Services Officer may ask you for proof of health insurance. You may be refused entry if you do not have insurance. The insurance must cover:
medical care;

hospitalization

That is, it must cover the cost of you staying in a hospital for medical care (if required);

repatriation

That is, it must cover the cost of getting you:

to a medical facility

back to your home country or

returning your remains to your home country.
When you arrive at the port of entry, you must have health insurance valid for your entire stay in Canada. Having a valid provincial health card is not enough. Repatriation is not covered by provincial health insurance.
If your insurance policy is valid for less than your expected stay, you will be issued a work permit that expires at the same time as your insurance. If this happens, you will not be able to apply to change the conditions of your work permit later."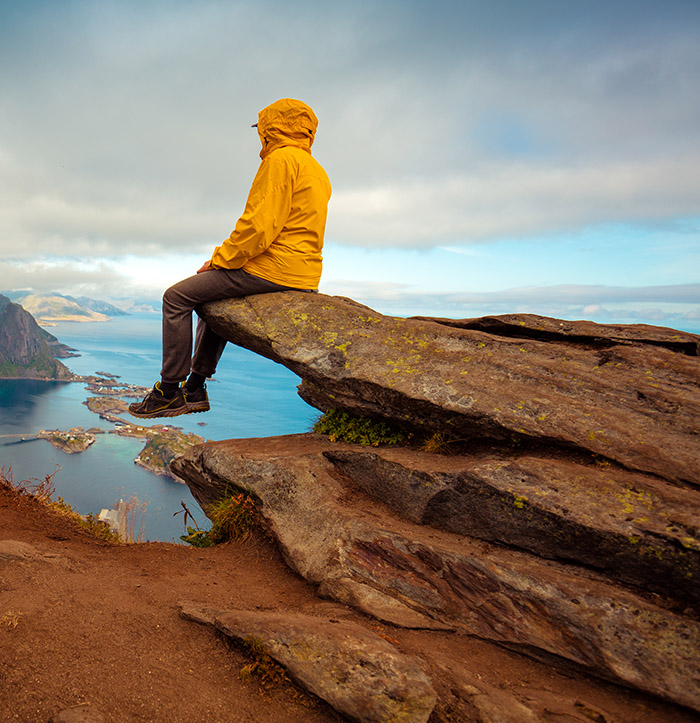 Private IEC Health Insurance:
Private (travel) health insurance plans for visitors to Canada — such as those required by IEC travellers — cover emergency medical expenses for accidental injuries or emergency illnesses. There are always certain restrictions and limitations when it comes to private insurance plans. For example, no expenses to be paid for someone that injures themselves while intoxicated or knew that they would need to seek medical attention before purchasing, etc. In contrast, provincial health insurance (which IEC visa holders are entitled to apply for once they arrive in Canada) is much less limited. 
While the CIC points out above, "Repatriation is not covered by provincial health insurance." They should also point out that provincial GHIP will not cover things like:
ambulance rides;

prescription drug costs related to recovering from accidental injury or emergency illness;

medical device or equipment rentals such as crutches, wheelchair, casts, etc.;

differences in medical costs between provinces (when injured or sick outside home province);

costs to have a family member visit you if hospitalized at length;

incidental hospital costs (internet, television, parking, etc.)
medical expenses incurred while travelling outside Canada;
Because there is no requirement to enroll in GHIP (IEC visa holders need to meet certain employment conditions to enroll), and because it often takes up to three months before GHIP coverage begins after enrolling, - the IEC program requires private insurance during your entire stay in Canada. 
But private travel/health insurance is not perfect either. While private insurance will cover (subject to policy restrictions, exclusions and limitations) repatriation costs and the items mentioned above, it won't cover some important items that provincial health insurance WILL cover such as:
non-emergency medical visits (i.e. regular doctor visits);

pregnancy-related medical expenses;

medical expenses related to drug or alcohol use;

accidental injury from extreme sports or willingly exposing yourself to injury (through sports or otherwise);

medical expenses related to unstable pre-existing medical conditions;

testing related to Covid-19;

mental illness related medical costs.
So, while buying private insurance that covers health and repatriation expenses and maintaining that insurance for your entire stay in Canada is a requirement of the IEC work permit program, the smartest way to ensure that you will be covered in the event of some medical bad luck is to apply for provincial health insurance as soon as you have proof of employment when in Canada - to combine GHIP public coverage with your private insurance! And guess what? Provincial health insurance is FREE! (Not really, it is paid for through income taxes, but you get the idea).
More About The IEC Canada Working Holiday
Canada's International Experience Canada (IEC) program 'secures bilateral reciprocal youth mobility arrangements and agreements with different countries around the world to make it easier for you to travel and work in other countries for up to two years.' If you are a young Canadian participating in the IEC work permit program, please see our Working Holiday Visa page. 
For visitors to Canada under the IEC program, work permits are available to young people aged 18-35 who are from one of the (over 30) countries that have a bilateral agreement with Canada. Each country has its list of application requirements. Some countries such as Brazil and Argentina do not have a bilateral agreement. However, citizens of such countries can still apply for an IEC visa for up to one year by using a Recognized Organization. Visas should be applied for before travelling to Canada. 
Upon arrival in Canada, IEC program participants will be asked to present their passport and visa, proof of funds for living expenses and proof of comprehensive insurance coverage before receiving their work permit. The IEC work visa will only be issued for the length of time that the traveller can show insurance coverage. So don't expect to receive a 24 month IEC visa with only one-year of insurance coverage.
Please also note that, while a Recognized Organization may be able to assist you with the IEC application, you are not required to use them to purchase the private health insurance (and can do much better by looking at the options listed on this comparative quote website).
Get a free instant price comparison to research Canadian IEC insurance options:
The quote engine on the left-hand side of this page allows travellers to get a free instant quote and view a list of available policies under the 'IEC Visa Insurance' category, and then purchase a policy online. Useful policy information (prices, benefits, important secondary benefits, refund policies, etc.) that you can review and compare is provided on the quote presentation page. If you came to this website to research your insurance options, you can't do that without getting a quote!
Start by choosing 'IEC Visa Insurance', and 'Emergency Medical', then select the dates that match up with your intended stay in Canada and provide the traveller's date of birth and email address — and the quote will appear instantly (we'll also email you a link to your quote for future reference). If you have any problems receiving a quote or have some specific questions you need to ask (about pre-existing medical conditions, sports coverage, etc.), don't hesitate to call us (1-888-888-0510).
After purchasing online, confirmation of coverage and policy document(s) will be emailed to you as soon as your purchase is processed. We suggest that you (or a family member) keep a copy for your records, and print out a copy and carry it with your other travel documents to show as proof of insurance at the border when you enter Canada.
2 Year Insurance for IEC Working Holiday!
While most working holiday insurance policies are only available for up to 12 or 18 months, BestQuote's database has several IEC policies that are available for up to two years at a time, which means that if you are from Ireland, the UK, France, Australia, Portugal or New Zealand (max 23 months) — you can receive a two-year visa — eliminating the uncertainty of needing to re-apply for any visa extension! 
So, what does IEC health insurance cost?
BestQuote has a policy issued through Lloyd's Underwriters (A+ 'Very Strong' financial rating from Standard & Poor's) which has been designed specifically for the IEC traveller. It provides the required health and repatriation benefits, and automatically covers basic winter sports such as skiing/snowboarding. In addition, it allows for side trips outside Canada (unlimited trips up to 35 days each).  
The BestQuote MedEC Visitors Health and Repatriation Insurance policy is shown at the top of your quote (please get an instant quote by filling in quote request form — most of the policy information is on the quote presentation page). The cost has been reduced significantly because of BestQuote's coverholder status with Lloyd's (we are approved to issue the insurance coverage directly ourselves, 'cutting out the middleman'), and because of the lower risk group involved (younger and relatively healthy travellers) compared to other available insurance policies (that also insure older travellers).  
This has allowed us to lower the cost for travellers less than age 36 to $1,204.50 (CAD) for 2 years coverage for $100,000 sum insured with $0 deductible. (For an additional premium of  $0.60 per day you can add coverage for recreational winter sports such as skiing and/or snowboarding which is otherwise excluded (so two years coverage becomes $1,642.50 for $100,000 with $0 deductible (a.k.a. 'excess'). 

Or, for example, with $50,000 sum insured and a $250 deductible, two years coverage costs just $918.34 for 730 days — $459.17 for one year. 
There are various coverage amounts available, and various deductible (a.k.a. 'Excess') amounts to choose from which can increase or decrease the required premium from the above-mentioned amounts. There is a further 5% discount for travellers purchasing more than one policy at a time.

Also, the BestQuote MedEC Visitors policy is the only policy in the world that will provide a partial refund of premium when a policyholder enrolls on provincial GHIP (we return 25% of the remaining premium once enrolled in provincial GHIP, less a $50 admin fee), which can help lower your IEC insurance costs by several hundred dollars. For example, a person purchasing the MedEC policy with $100,000 coverage and a $0 deductible for 2 years will pay $1,642.50. If the person arrives in Ontario and secures a job that provides them a letter of employment to apply to OHIP (some employers help you to apply) and becomes eligible for OHIP benefits after 90 days (for example), they will have $1,440.00 of unused premium remaining on their MedEC policy - so the GHIP refund will provide a premium return of (25% of $1,440.00 = $360.00, less $50.00 for processing =) $310.00.
The BestQuote MedEC Visitors policy uses one of Canada's largest, most reputable and well-managed claims management companies to deal with any problems 24/7 365 days a year. It is underwritten through and financially backed up by Lloyd's — the world's specialist insurance and reinsurance market for over 300 years. It took us alot of work to secure this policy for our customers, and to arrange high-quality coverage at an affordable price. 
BestQuote also offers various policies from Canadian and American insurance companies that cover stable pre-existing medical conditions (such as diabetes, or chronic heart conditions, etc.), or more hazardous extreme sports (from rock climbing, back country skiing, bungee-jumping or rodeo!), although these are usually only available for one year at a time. Please note that Canadian travel insurance companies do not offer travel insurance policies that offer personal liability coverage, although some USA companies will.  
There may be many IEC travel insurance policies to look through depending on whether you are arriving from Europe or the United Kingdom (although most UK policies are completely non-refundable after their 'free look' period (14 days) - so if you change your plans about staying in Canada you can't get money back!), Australia or New Zealand (where current premiums are prohibitive), or other asian countries like Japan, Taiwan or South Korea (usually also much higher cost).
International travel insurance companies will often package together their medical emergency coverage with other coverage for things such as personal effects and/or luggage, or expenses related to trip cancellation/interruption - although once the contract details are looked at carefully you may find that the coverage doesn't quite justify a higher cost. For example, trip cancellation/interruption costs related to COVID may not be covered, or baggage items won't be replaced without a police report and/or original receipts.
We believe that we have designed the BestQuote Visitors policy to meet the real needs of most IEC travellers - high quality private medical emergency coverage (that combines well with the available (free) Canadian provincial health plans), that is cost effective, and refundable if plans change and you return home early.

Fill in the price comparison request form on the left to see our available options!
Our Rating
4.7/5 based on a total of 339 votes