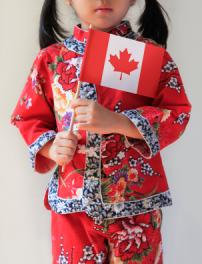 Need Super Visa Insurance? We'll help.
Canada's Super Visa allows parents and grandparents to visit and travel within Canada for up to two years at a time, as long as they have the required Super Visa insurance during their entire stay.
Since 2011 when the "Parent and Grandparent Super Visa," was created, we've helped hundreds of new applicants get their insurance by offering free instant online quotes and helpful advice over the phone. As a successful brokerage, we give unbiased advice so travellers can choose coverage that applies to both their travel plans and health circumstances — whether that's for our Canadian clients or visitors to Canada.  
Applicants are required to meet several Super Visa requirements, Super Visa insurance is just one. Depending on the age, the required insurance can be expensive. That's why it pays to get an instant quote and compare all the Canadian insurance providers, to see what the lower cost options may be. That's where we get started for you. We offer the widest selection of policies — some of them only available to specialist travel insurance brokerages like us — and we will quote them all on a single page, instantly.
But we don't stop there. We make comparing the policies easy by summarizing the features and benefits for you on the quote page, and by allowing you to change the deductible or coverage amounts on your quote to see how the price will change. Call us for an explanation of how deductibles work, what the issues are regarding refund policy and administrative fees, or which policy offers the best protection. New purchasers should call to get help with their questions. For those buying their Super Visa insurance a second or third time, you'll find the information easily online. Our quote format is very user-friendly. 
Check here for our 2019 Super Visa insurance rates.
So that we can be extremely competitive and unbiased, we have compiled an exhaustive selection from all of Canada's Super Visa insurance providers — we currently have more policies to choose from than any other online broker in Canada! And, by regulation, we have the same prices that are offered by the insurance companies themselves, or other brokers for that matter. Canadian brokers can't compete on price (rebating commissions is illegal), but the insurance companies do. So finding a good price means looking at the widest selection of companies, which is what we do for you. We compete for your business against other brokers — (most of whom are not travel insurance specialists), based on that wider policy selection, as well as our quality advice and customer service.
Getting a free instant quote to research Canada's Super Visa insurance options:
On the left side of this screen, choose 'Super Visa Insurance', enter the dates (it's OK to estimate now and then change to exact arrival date after visa approval) and provide the traveller's date of birth and the quote will appear instantly — we'll also email you a link back to your quote for future reference. If you have any problems receiving a quote, or have some specific questions you'd like to ask about coverage or policy details, please don't hesitate to call us (1-888-888-0510). After purchasing online, confirmation of coverage and policy document(s) are emailed to you as soon as your purchase is processed, so you (or your parents/grandparents) will receive a copy to print and submit with their application and to bring with them to show port of entry officer.
Visitors to Canada or their Canadian friends or family can get a travel insurance quote, compare policies and purchase online, or if you have any further questions please call toll free for assistance at 1-888-888-0510 in North America; 1-604-259-2544, 1-403-800-1582 or 1-647-799-2032 (outside North America).
Our Rating
4.6/5 based on a total of 91 votes